RANGE HOODS, EXHAUST FANS & MAKEUP AIR UNITS
Quality craftmanship and materials make the West Metal brand of restaurant exhuast hoods the only reliable choice with over 600 working installations! It's just simply better technology!
FEATURES
Underwriters Laboratories of Canada (ULC)
Built to NFPA-96 Specifications (National Fire Protection Association)
Cleaning made easier with removable filter bank
Hard durable finish
Plenum maximized to promote air curtain function
Superior materials to facilitate installation
HOODS
Our hoods are manufactured from 18 gauge stainless steel. All seams are continuously welded, ground, and polished Included: Hanging brackets, grease cup, and necessary collars, Galvanized Filters.
Optional: Pre-piped fire suppression system, stainless steel filters, Backsplash, Custom stand-off for the back of the hood.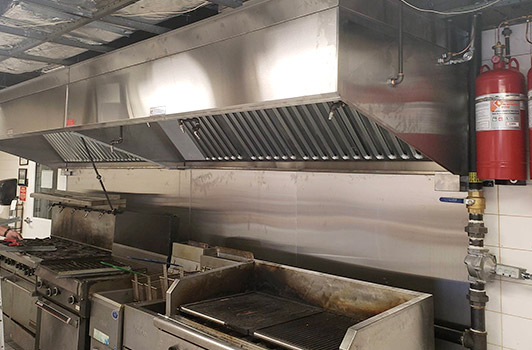 18 gauge (1.2mm) stainless steel construction
All visible welded joints are polished to #4 finish
Easy Installation
Meets NFPA-96 requirements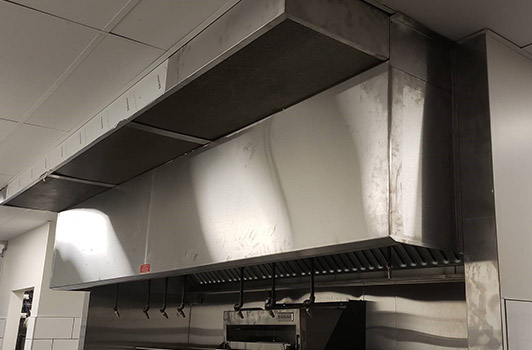 Our hoods should be installed by an experienced contractor familiar with NFPA-96 practices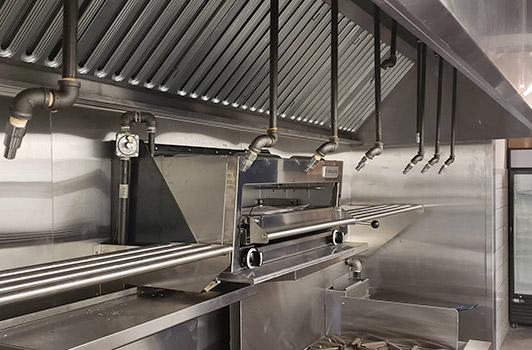 Pre-piped fire suppression system (does not include final hook up)
Stainless steel filters
Stainless steel backsplash
EXHAUST FANS
DESCRIPTION
Belt Drive–Centrifugal up-blast fans
Direct Drive–Centrifugal up-blast fans
SPECIFICATIONS
Available to meet a wide range of applications
Heavy duty construction
Wall mount applications available
Quick release service latches
High efficiency
Leak Proof Drain
Vibration isolation
External Disconnect switch
Grease drainage box
Hinge Kits
CERTIFICATIONS
MAKEUP AIR UNITS
DESCRIPTION
Electric Power Heaters
Direct Gas fired units
Indirect gas fired units
SPECIFICATIONS
Available to meet a wide range of applications
Heavy duty construction
Quick release service latches
High efficiency models available
Vibration isolation
External Disconnect switch
CERTIFICATIONS